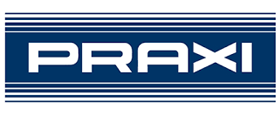 Compliance & Legal Specialist - PRAXI S.p.A.
Veneto Centrale, VEN
For our customer, a multinational expanding company, we are looking for a
Compliance & Legal Specialist
who will join the Legal & Compliance Department of the company. This professional will be responsible of ensuring legal documents, directives and procedures comply with the applicable legal regulations.
Duties & Responsibilities
Identification and assessment of potential risks of compliance, defining and implementing adequate risk countermeasures
Give independent advice regarding compliance questions to senior management and board of the Company and of the other companies, as well as to employees
Promoting compliance topics and Code of Conduct thanks to the development of communication material and concepts
Participation in the definition of training contents and concepts and conducting compliance trainings
Implementation, communication and monitoring of a Business Partner Check process
Monitoring, assessment and improvement of compliance programs
Management of relationships with legal and external consultants as well as with authorities and public administrations
Desired Experience
University degree in Law from a top University (Specialist or Magister)
Deep knowledge of the civil law, commercial law and corporate law and the key applicable regulatory requirements
At least 4 years working experience as in-house-lawyer of a international company or top-tier international law firm
Proven professional experience in anti-corruption legislation, AML, anti-trust and competition law, GDPR and Modello 231/01
Desired Skills
Business fluent in English and ability to develop and comment on highly technical legal/compliance documents in English (German advisable although not mandatory)
Strong communication and negotiation skills
Ability to translate business needs into legal strategies and solutions
Strong sense of quality and high attention to details, being used to work with confidential information
Good ability working under pressure and in an autonomous way
Travel Required
Schedule: Full-time or Part time
Type of contract:Permanent Contract
Workplace: Central Veneto
Both Italian and English CVs are required.