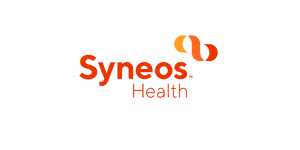 Compliance Specialist - Syneos
Milan, LOM 20123
Job title: Compliance Specialist
Location: Milan, Italy
Salary: 600 euros per month & Benefits (ticket restaurant, reimbursement)
6 months internship
Syneos Health are looking for a Compliance Specialist to join their team in Milan.
In this position you'd be responsible for ensuring that required systems, processes and policies are implemented, maintained, updated and analyzed in order to ensure and demonstrate the compliance and ongoing improvement of the company activities and other applicable requirements.
Compliance Specialist Key Responsibilities:
Supporting the Commercial Compliance department to help ensure our objectives are met.
Monitor daily vendor sample accountability activities to ensure compliance with Syneos Health and client's policies and procedures.
Investigate Sample Compliance violations.
Liaison between the client and the client's Rep Fulfillment vendor as needed.
Identify areas of risk or knowledge deficiencies and in consultation with the European Compliance Manager (ECM) develop risk mitigation strategies monitoring of business activities that pose the highest compliance risks to our business.
Compliance Specialist Required Skills/Abilities:
Familiarity with components of compliance programs.
Possess strong interpersonal skills with the ability to interact upwardly and downwardly in the organization.
Possess strong communication writing, analytical and organizational skills.
Ability to maintain confidentiality involving compliance and company information and activities.
Working knowledge of MS Word, Excel, PowerPoint and Outlook.
Compliance Specialist Preferred Skills/Abilities:
Compliance Specialist Benefits:
600 euros per month, ticket restaurant, reimbursement
Why Syneos Health? Join a game-changing global company that is reinventing the way therapies are developed and commercialized. Created through the merger of two industry leading companies - INC Research and inVentiv Health - we bring together more than 23,000 clinical and commercial minds to create better, smarter, faster ways to get biopharmaceutical therapies to patients. Teaming with some of the most talented professionals in the industry, you'll gain exposure and work in a dynamic environment where you'll be supported with comprehensive resources including emerging technologies, data, science and knowledge sharing. Grow your career with a global company committed to shortening the distance from lab to life.
Apply today for our Compliance Specialist opportunity!
Tasks, duties, and responsibilities as listed in this job description are not exhaustive.  The Company, at its sole discretion and with no prior notice, may assign other tasks, duties, and job responsibilities.  Equivalent experience, skills, and/or education will also be considered so qualifications of incumbents may differ from those listed in the Job Description.  The Company, at its sole discretion, will determine what constitutes as equivalent to the qualifications described above.   Further, nothing contained herein should be construed to create an employment contract.  Occasionally, required skills/experiences for jobs are expressed in brief terms.  Any language contained herein is intended to fully comply with all obligations imposed by the legislation of each country in which it operates, including the implementation of the EU Equality Directive, in relation to the recruitment and employment of its employees.
€ 600,00 - € 600,00 /mese
600 euros per month & Benefits (ticket restaurant, reimbursement)