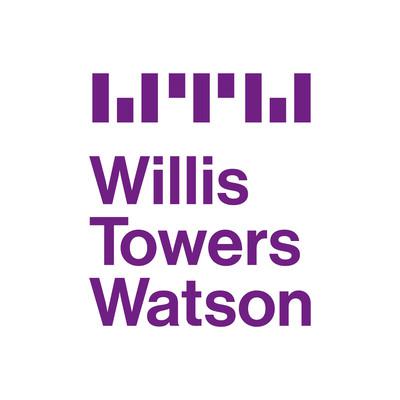 Business Support Supervisor H&B - Flexible Benefits - Willis Towers Watson
Milan, LOM
The Role:  Business Support Supervisor H&B - Flexible Benefits
Willis Towers Watson è alla ricerca di un Business Support Supervisor H&B- Flexible Benefits per la sede di Milano. La risorsa intraprenderà un interessante cammino professionale all'interno della divisione Health & Benefits, area che si occupa della definizione e gestione dei piani di employee benefit, a supporto del welfare aziendale.
La risorsa sarà responsabile della relazione strategica con i clienti in autonomia o in affiancamento al Manager, coordinando il team di account di riferimento.
La persona seguirà le seguenti attività:
PRESIDIO, MONITORAGGIO E MANTENIMENTO DEI CLIENTI ACQUISITI               
Azioni à
Appuntamenti / conference call  
Consulenza in materia fiscale e normativa
Coinvolgimento dei clienti nell'iniziative nazionali
Conoscenza dei flussi dei flussi amministrativi e gestionali
Sviluppo del business esistente
Coordinamento delle risorse        
Azioni à
Analisi e pianificazione delle attività
Miglioramento dei processi
Creazione di progetti innovativi
Fondamentale:
Costante aggiornamento normativo &  Team work & Formazione ai colleghi
Skills richieste per il Ruolo:
Laurea in economia, giurisprudenza o affine.
Esperienza minima di 3 anni in ruolo analogo o su tematiche di Flexible Benefits.
Interesse per tematiche Benefits, Welfare e ruoli gestionali
Excel Livello Avanzato ( Tabelle pivot, cerca vert etc)
Inglese Livello Minimo B2
Precisione, flessibilità, affidabilità, attitudine alle relazioni interpersonali, determinazione, proattività
"Belonging to protected category as per Law 68/99 is the preferred lane"
We are committed to equal employment opportunities at Willis Towers Watson
The Company  
Willis Towers Watson is a leading global advisory, broking and solutions company that helps clients around the world turn risk into a path for growth. With roots dating to 1828, Willis Towers Watson has 40,000 employees serving more than 140 countries. We design and deliver solutions that manage risk, optimize benefits, cultivate talent, and expand the power of capital to protect and strengthen institutions and individuals. Our unique perspective allows us to see the critical intersections between talent, assets and ideas – the dynamic formula that drives business performance. Together, we unlock potential. Learn more at willistowerswatson.com.
Willis Towers Watson is an equal opportunity employer:
Willis Towers Watson believes that effectively managing a diverse workforce is vital to our business strategy. We have an obligation to our organization, ourselves and our clients to hire and develop the best people we can find. We will continually review our policies and practices to ensure that all areas of the employment process (including recruiting, hiring, work assignments, compensation, benefits, promotions, transfers, company-sponsored development programs and overall workplace experience) are free from discriminatory practices. We are committed to equal employment opportunities at Willis Towers Watson.
Unsolicited Contact: Any unsolicited resumes/candidate profiles submitted through our web site or to personal e-mail accounts of employees of Willis Towers Watson are considered property of Willis Towers Watson and are not subject to payment of agency fees. In order to be an authorized Recruitment Agency/Search Firm for Willis Towers Watson, any such agency must have an existing formal written agreement signed by an authorized Willis Towers Watson recruiter and an active working relationship with the organization. Resumes must be submitted according to our candidate submission process, which includes being actively engaged on the particular search. Likewise, for our authorized Recruitment Agencies/Search Firms, if the candidate submission process is not followed, no agency fees will be paid by Willis Towers Watson. Willis Towers Watson is an equal opportunity employer.