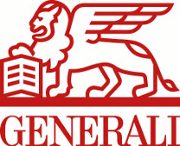 Business Integration Internship - Generali Group
Milano, LOM
Generali is one of the largest global insurance and asset management providers. Established in 1831, it is present in 50 countries in the world, with a total premium income of more than € 66 billion in 2018. With nearly 71,000 employees serving 61 million customers, the Group has a leading position in Europe and a growing presence in Asia and Latin America. Generali's ambition is to be the life-time partner to its customers, offering innovative and personalized solutions thanks to an unmatched distribution network.
Generali Investments Holding S.p.A. guarantees a solid framework of services designed to support various asset management activities. Key elements include back office activities, organized to provide maximum efficiency; advanced reporting systems and sophisticated technological infrastructures. The company also acts as a holding company, retaining share capital in the boutiques and Generali Investments' companies.​
Business Integration team aims at supporting the innovation strategy of GIAWM, performing the following activities:
• participate in the scouting of partnerships with ventures that can generate new value in any of GIAWM's areas of expertise,
• lead the implementation of identified partnerships within the operating model of GIAWM,
• spread awareness on innovation topics within the business unit. 
The ideal candidate will work on a number of activities, such as: 
 • Support the implementation of projects focused on wide spectrum of business areas (e.g. operations, data analytics, reporting, etc.) using technological solutions such as Robotic Process Automation (RPA), Artificial Intelligence and Machine learning
• Keep track of the status update of main initiatives and inform key project stakeholders accordingly
• Prepare the periodic reporting to GIAWM's top management and Group Head Office​
The ideal candidate will meet the following requirements:
Master's Degree in Finance - Economics - Business Administraton​

Humble and hands-on approach to solve problems with a strong team player attitude  

Genuine passion for innovation and disruptive technologies        

Good public speaking and presentation skills​