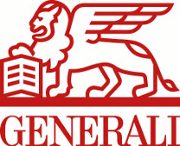 Analytics & AI Business Translator - Generali Group
Milano, LOM
Generali is a major player in the global insurance industry – a strategic and highly important sector for the growth, development and welfare of modern societies.
We are looking for a Business Translator within our Analytics Solutions Center which is part of Group Data & Digital Innovation. The candidate will provide strategic, analytical and technical support for Business Units activities. S/he will act as an intermediary between the business community and the technical community working with IT project teams and business clients to collect, clarify, and translate business requirements into documentation and conceptual design (using appropriate tools and models) from which Advanced Analytics and Artificial Intelligence applications and solutions are developed.
The Business Translator will have the following accountabilities:
Partners with stakeholders, process specialists, and users to elicit and document business requirements; translates non-technical requirements into technical business requirements;

Defines in agreement with stakeholders the overall project plan for the projects delivery and manages the project deployment;

Partners with business departmental teams to define and document business requirements for new systems and process based on advanced analytics and AI;

Teach, tailor, and assert control during interactions with business partners and balancing challenging and relationship building;

Elicits requirements using interviews, document analysis, requirements workshops, surveys, site visits, business process descriptions, use cases, scenarios, business analysis, task and workflow analysis;

Evaluates alternate solutions and design processes and systems which includes: user impact considerations, cost and benefit analysis and processing specifications;

Uses current knowledge of business and technology to recommend systems and process improvements based on advanced analytics and AI;

Partners with architecture and solution delivery teams to enable advanced analytics and AI applications that have long-term value;

Critically evaluates information gathered from multiple sources, reconciles conflicts, abstracts up from low-level information to a general understanding, and works with customers to uncover unmet business needs.
The ideal candidate will meet the following requirements:
 
Must have
Bachelor's degree (BA or BS) from four-year college or university in related fields, or equivalent experience;

0-5 years' experience in a similar role;

Advanced knowledge of MS Office;

Good knowledge of IT process and infrastructures.
Nice to Have
Advanced Analytics awareness is a plus.
Soft Skills
Proven ability to quickly learn new applications, processes, and procedures;

Project and programme management to handle the development on analytical projects in a non-hierarchical environment;

Able and willing to collaborate in a team environment and exercise independent judgment and initiative;

Excellent verbal and written communication skills;

Professional image with ability to form good partner relationships across functions;

Strategic, intellectually curious thinker with focus on outcomes.